THE HELEN SHAPIRO FRIENDS CLUB
CINEMA APPEARANCES
IT'S TRAD DAD
Click on image for more detail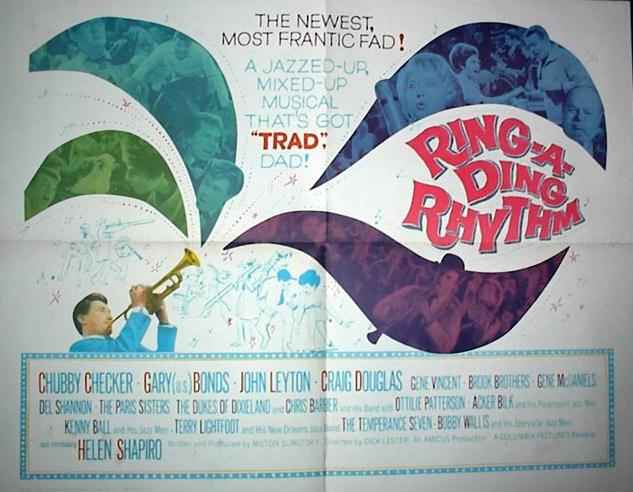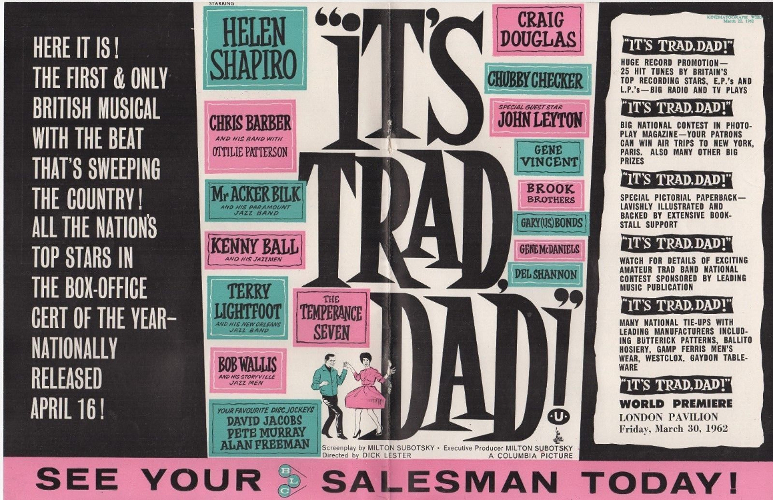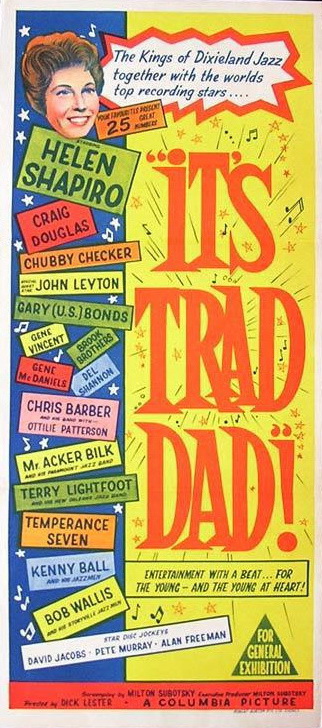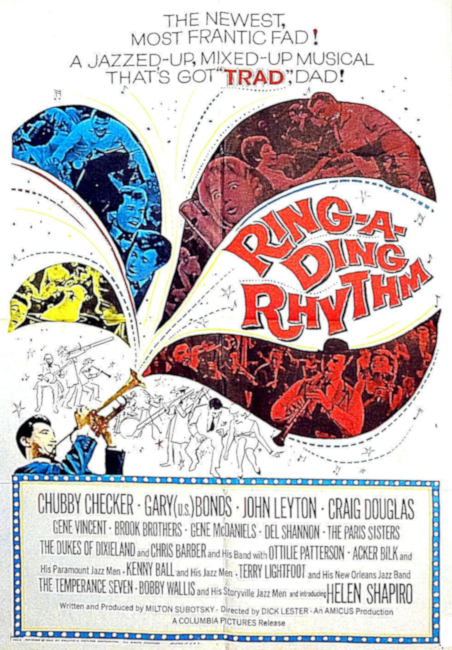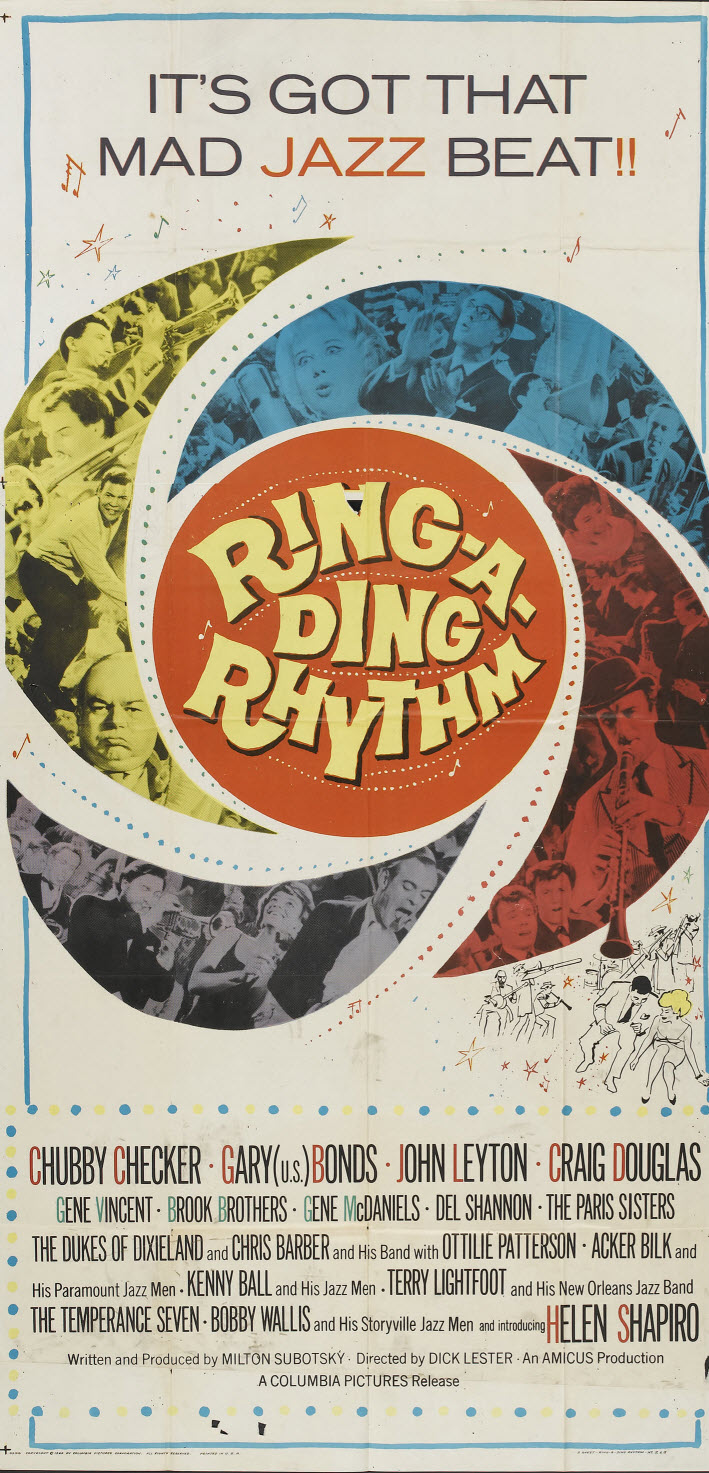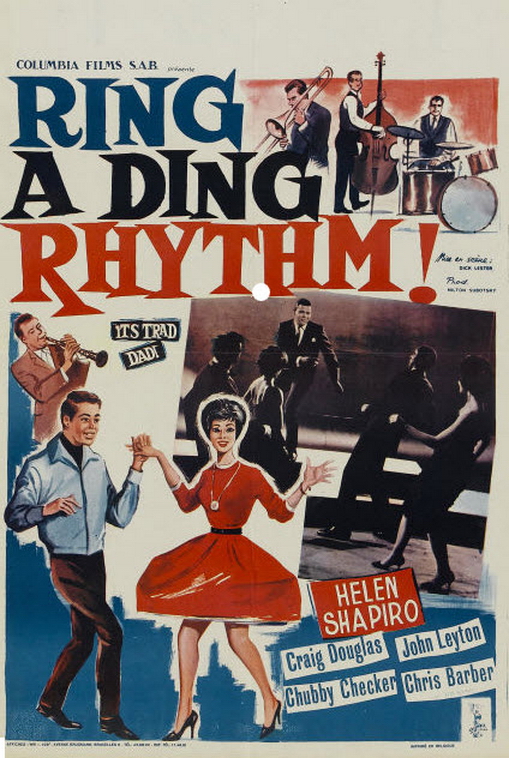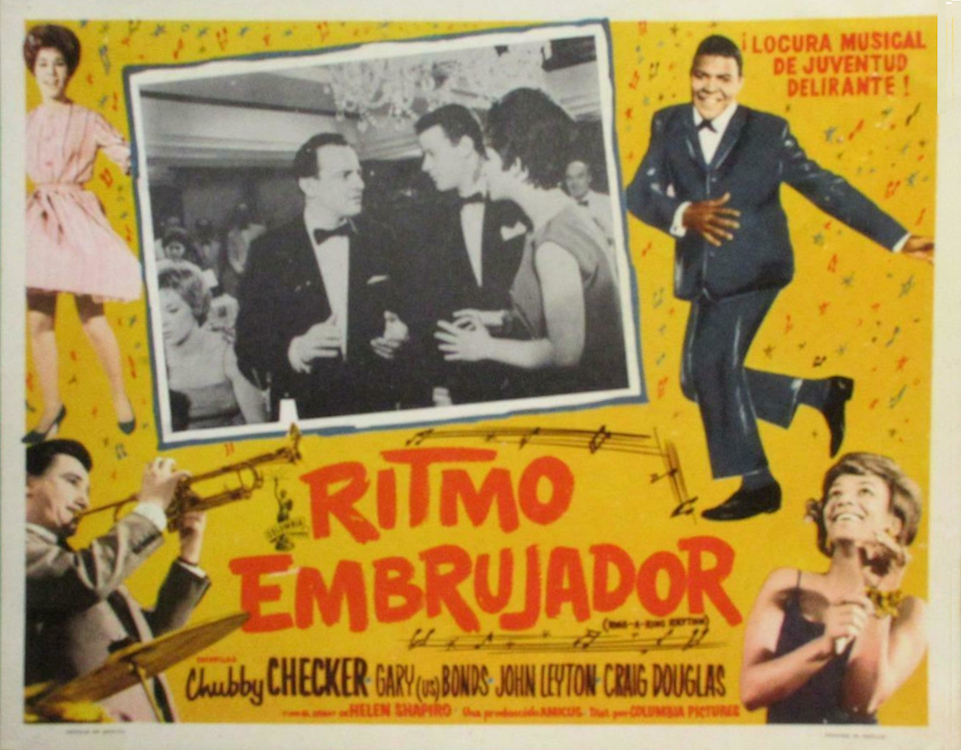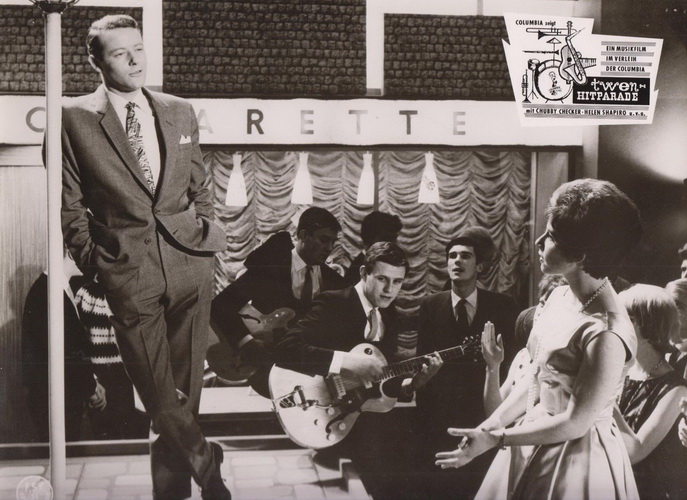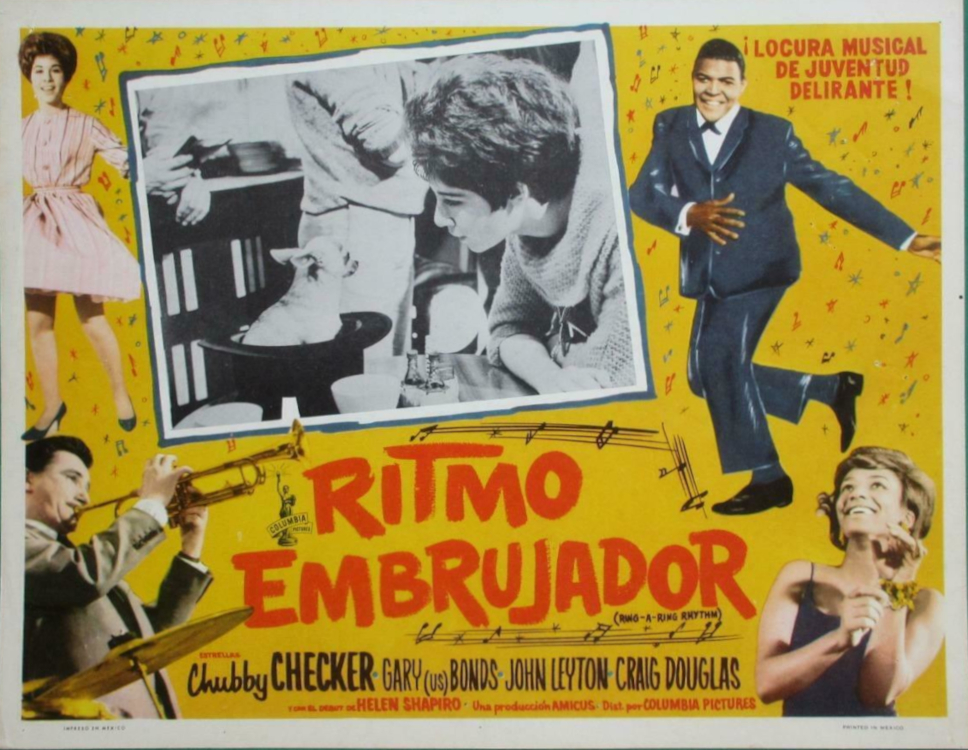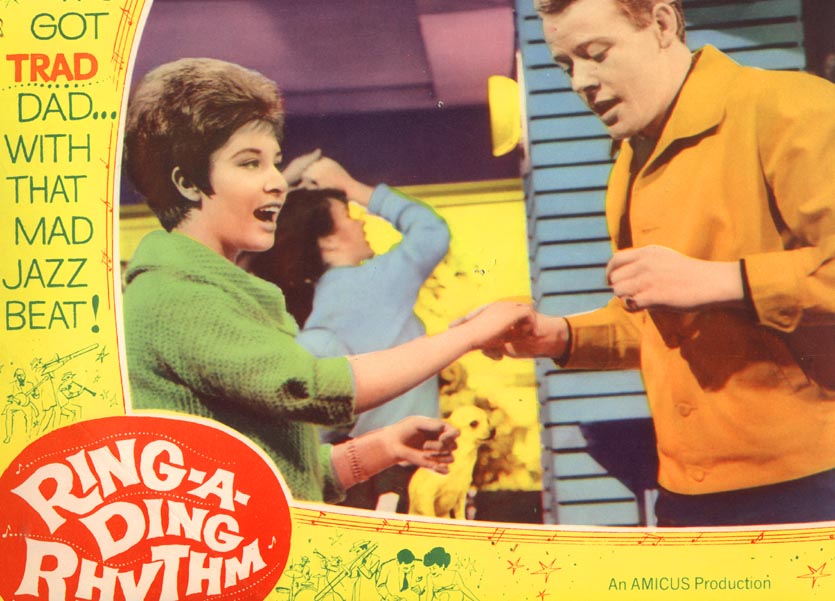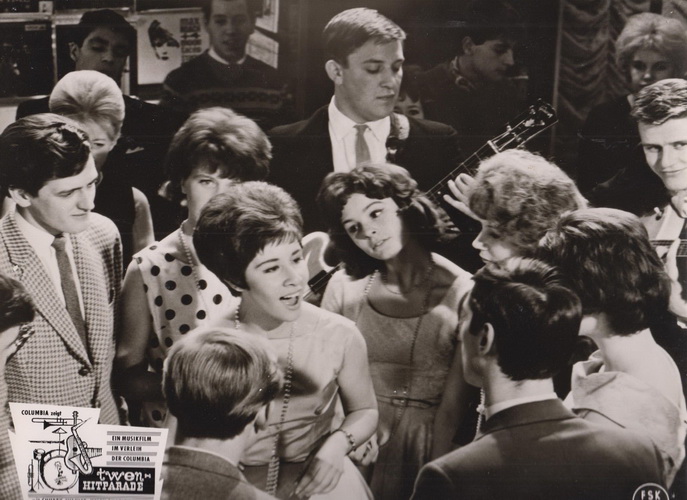 Helen-Craig Douglas-IT'S TRAD DAD/RING A DING A RHYTHM-Cinema film - 1962-sings LET'S TALK ABOUT LOVE,SOMETIME YESTERDAY and RING A DING A RHYTHM (75 min) 07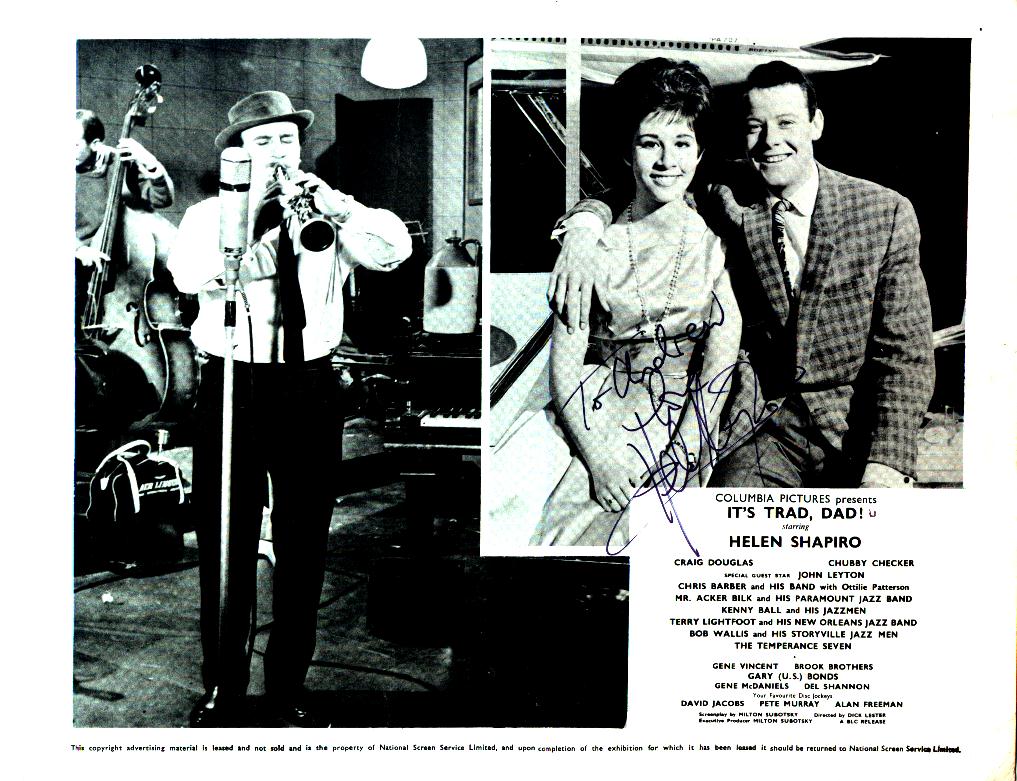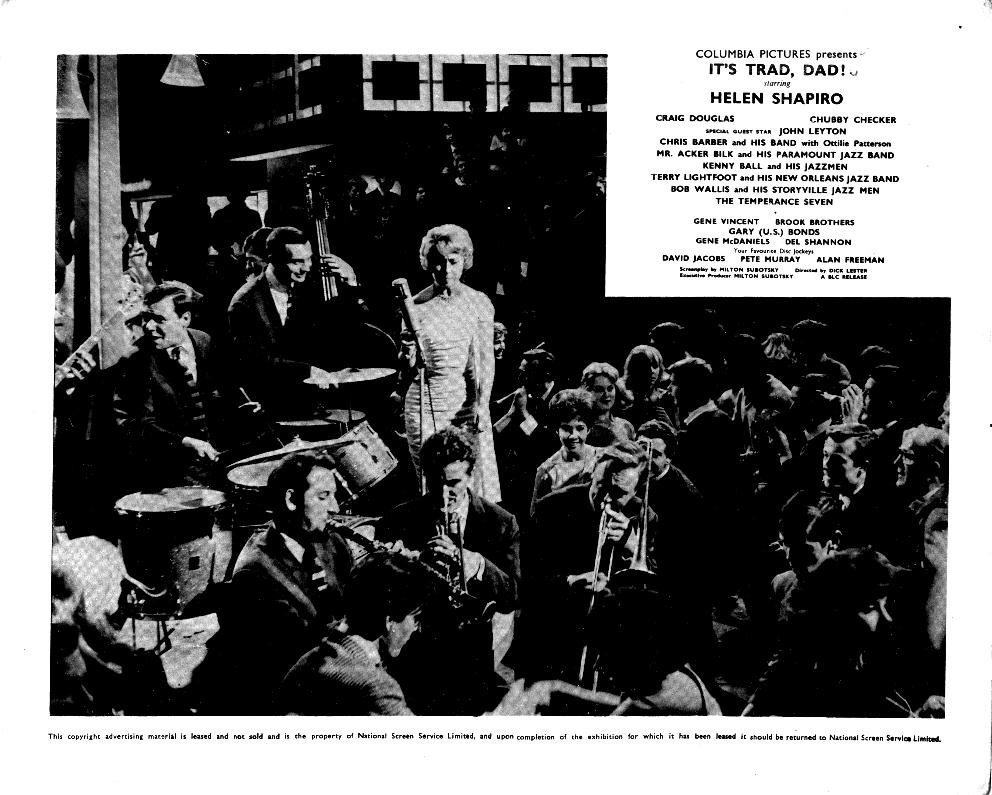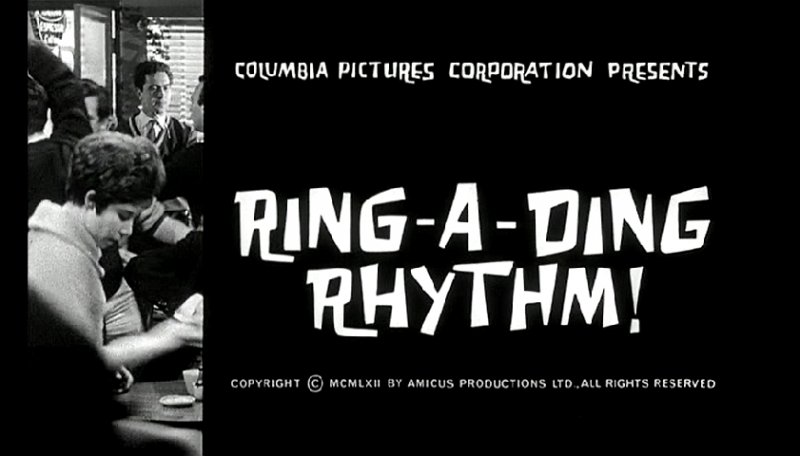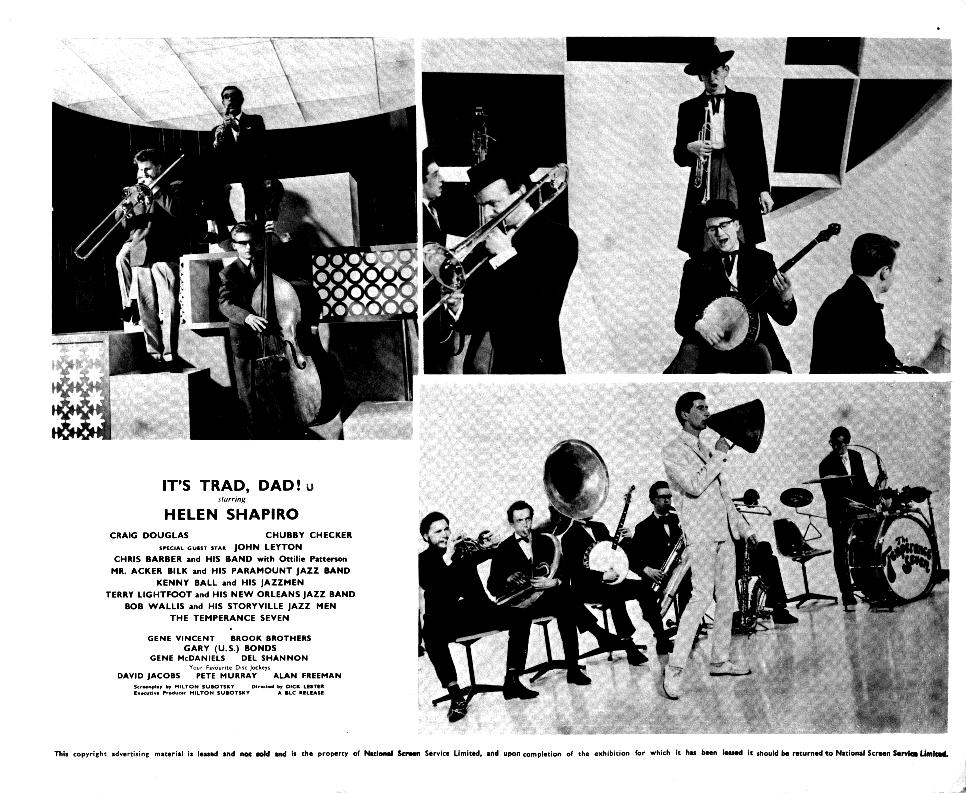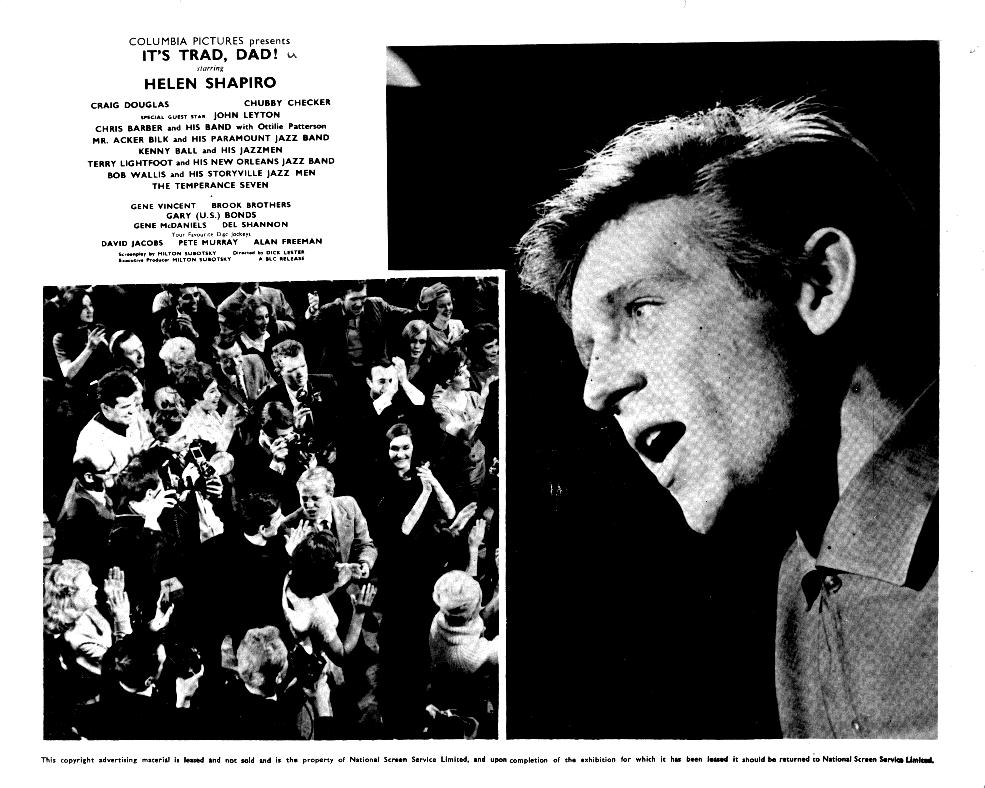 | | | | | |
| --- | --- | --- | --- | --- |
| | HELEN SHAPIRO | | | |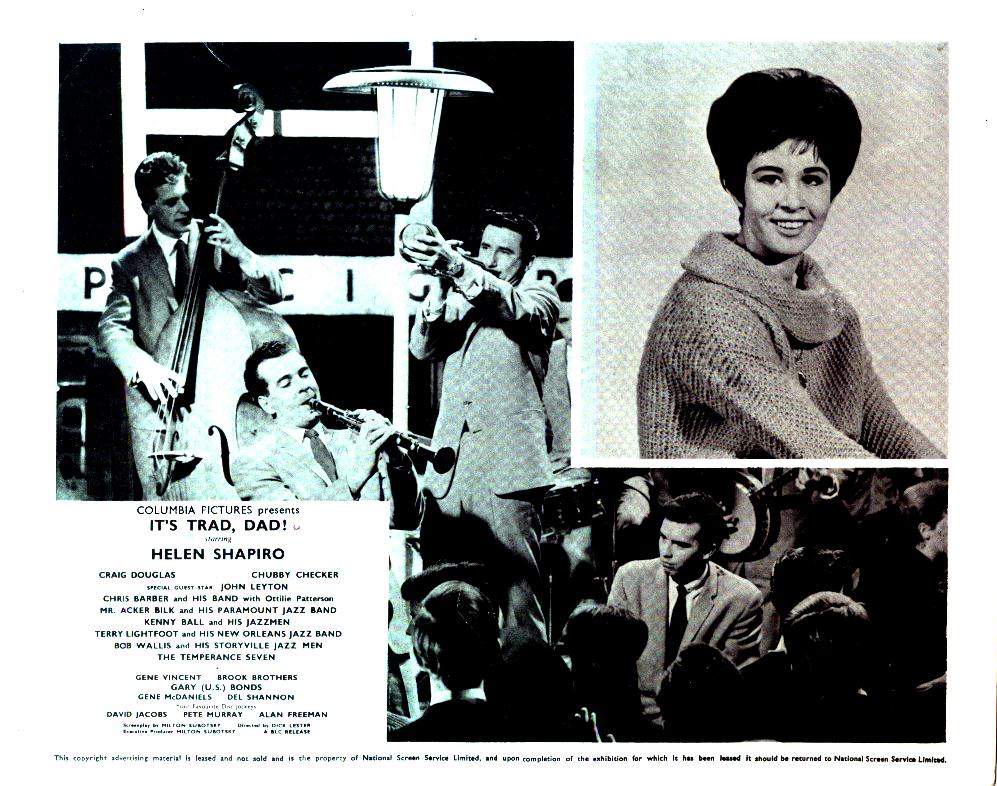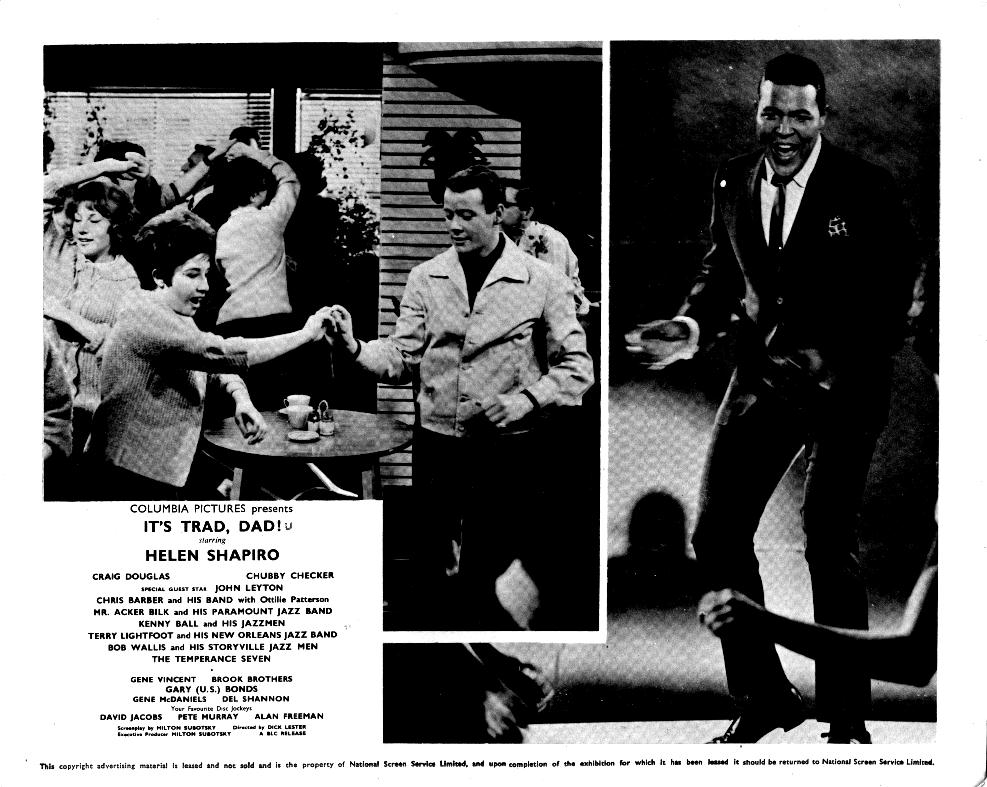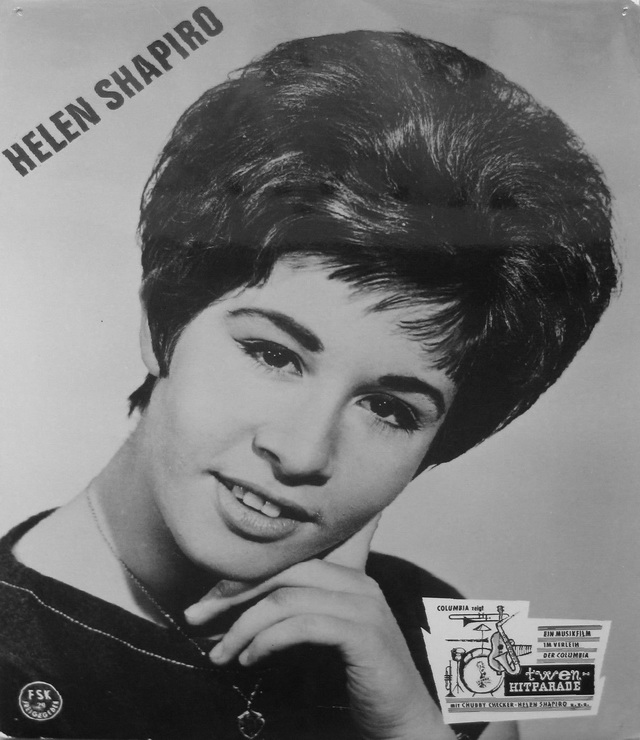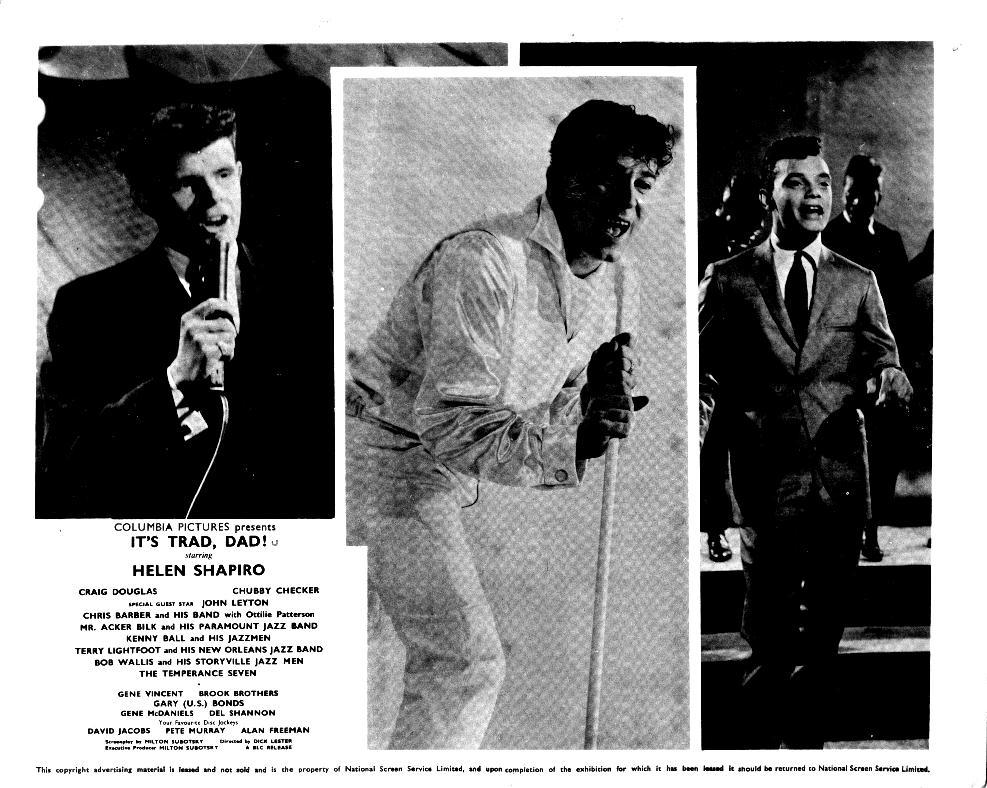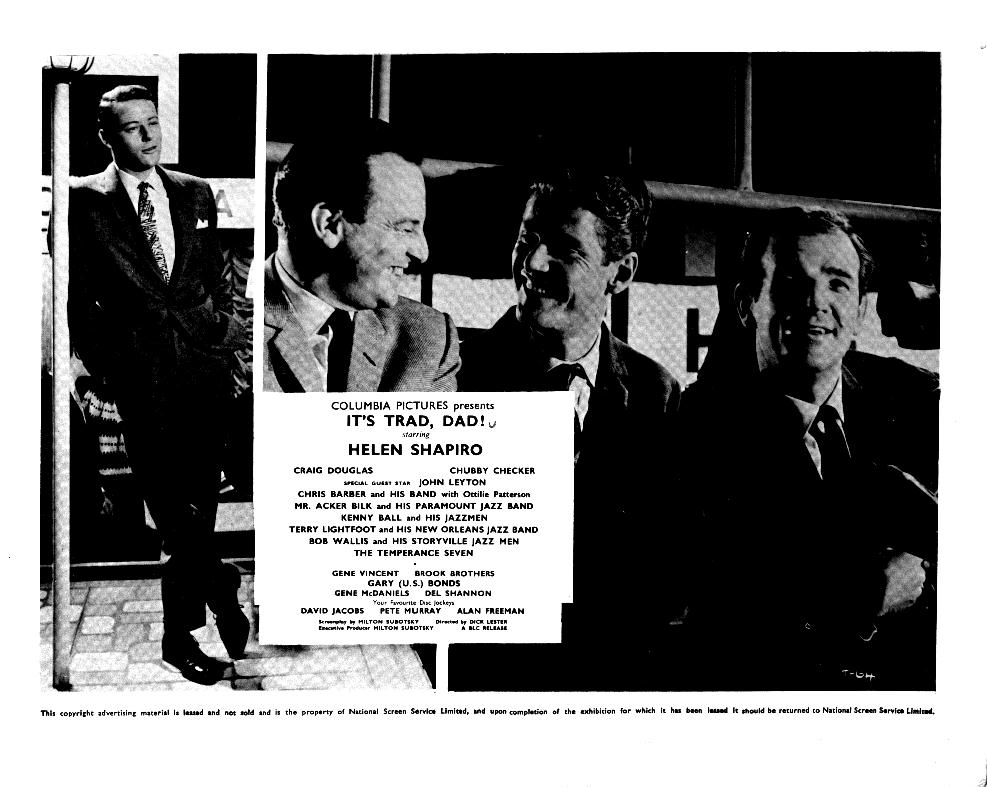 IT'S TRAD, DAD, starring Craig Douglas & Helen Shapiro; screenplay by Milton Subotsky; directed by Richard Lester; produced by Milton Subotsky. Columbia Pictures, 1962, b/w, 78 min.
Includes performances by Del Shannon, Mr. Acker Bilk, Kenny Ball, the Temperence Seven, The Brook Brothers, Chubby Checker, Gary "U.S." Bonds, Gene McDaniels, John Leyton, and Gene Vincent.
The film opened at The London Pavillion on Friday 30th March 1962.
One of director Richard Lester's first films, Its Trad Dad! starred Helen, and Craig as two teenagers with an affection towards the latest style of traditional jazz. Unfortunately, the mayor and other adults in their town don't share that affection and have the jukebox removed from a local coffee shop. The accompanying soundtrack featured Helen and Craig alongside traditional jazz names such as Terry Lightfoot, Acker Bilk and Chris Barber along with US giants Gene Vincent, Gene McDaniels and Chubby Checker. The album proved to be a UK success, peaking at #3 on the album chart during a five month chart run.
1. Tavern In The Town - Terry Lightfoot's New Orleans Jazzmen 2. Lonely City - John Leyton 3. Another Tear Falls - Gene McDaniels 4. In A Persian Market - Acker Bilk And His Paramount Jazz Band 5. Let's Talk About Love - Helen 6. Down By The Riverside - Chris Barber 7. Ring-A-Ding - Craig Douglas 8. Space-Ship To Mars - Gene Vincent 9. Everybody Loves My Baby - Temperance Seven 10. Rainbows - Craig Douglas 11. Frankie And Johnny - Acker Bilk And His Paramount Jazz Band 12. The Lose-Your-Inhibitions Twist - Chubby Checker 13. Sometime Yesterday - Helen 14. When The Saints Go Marching In - Chris Barber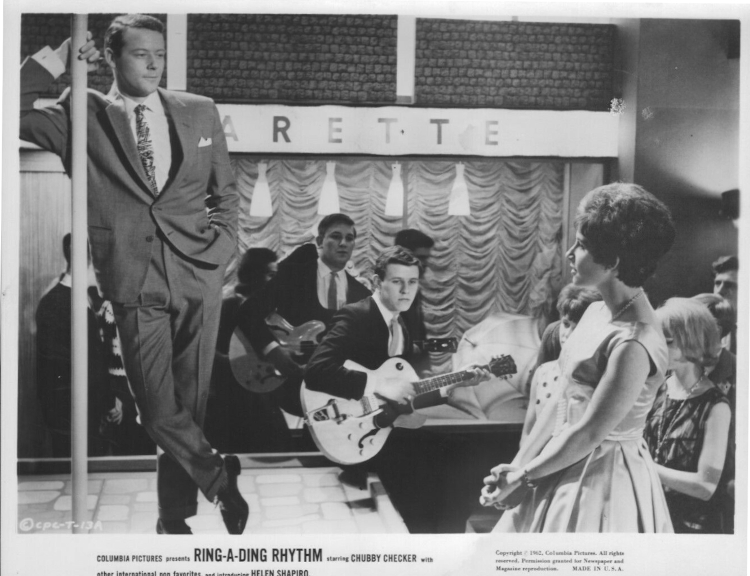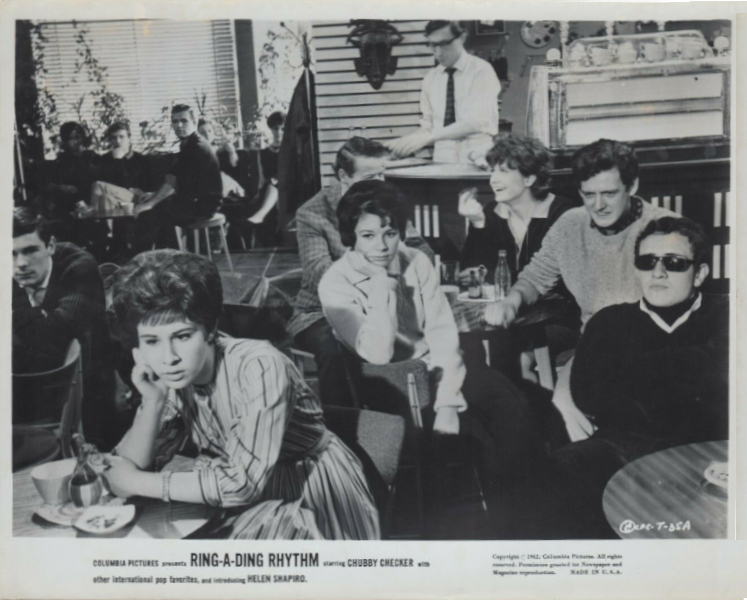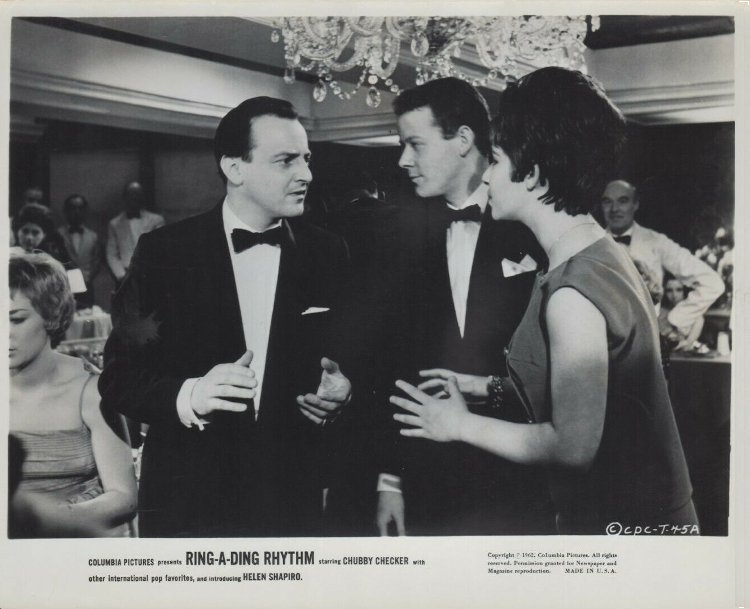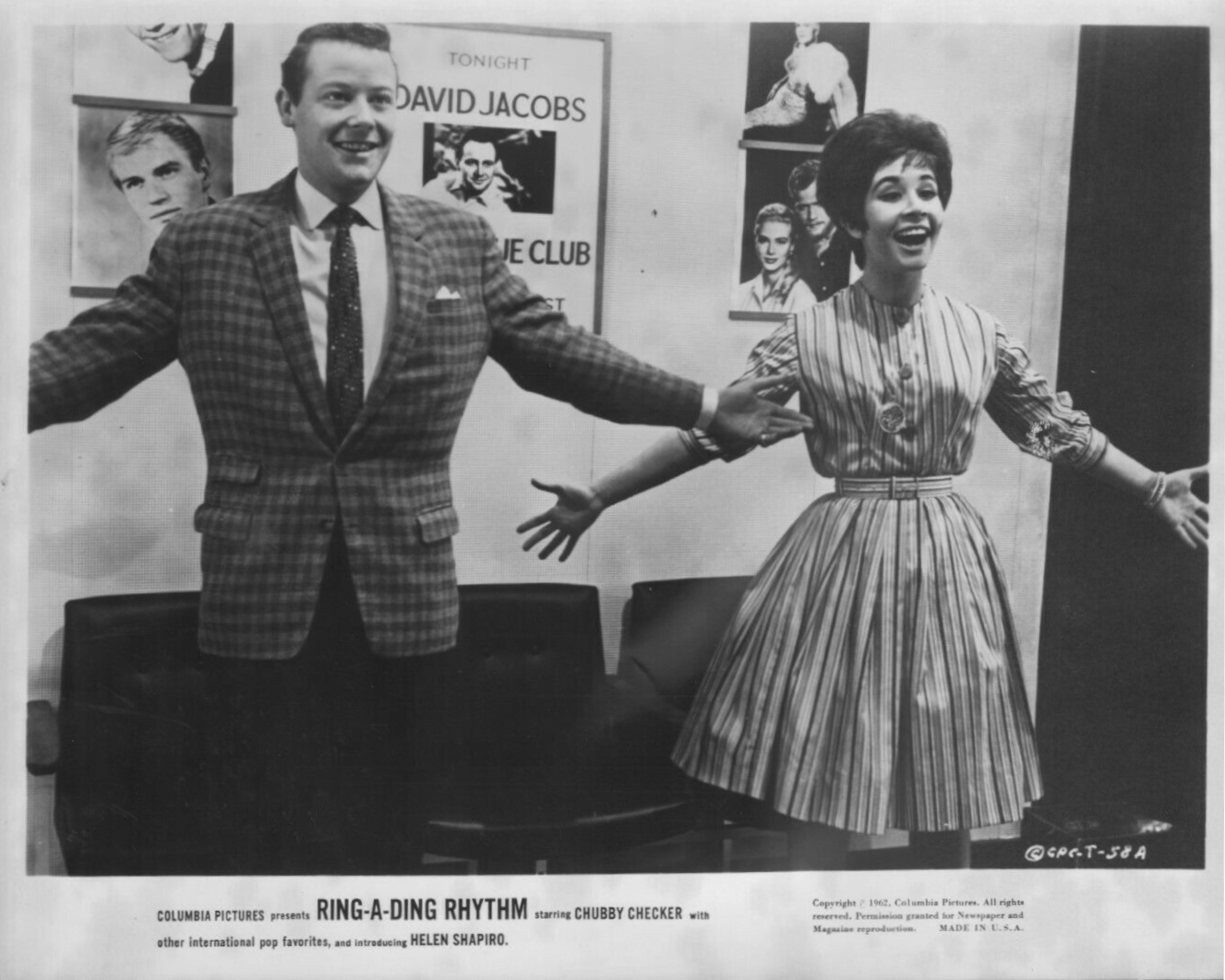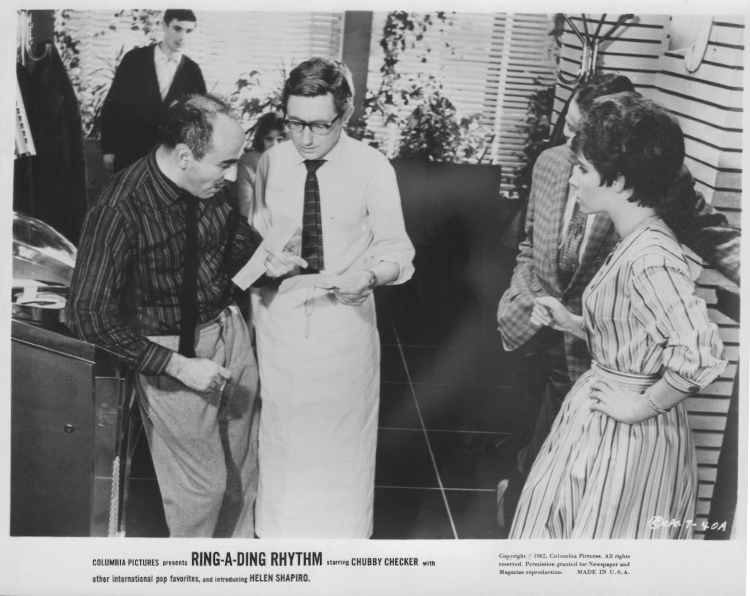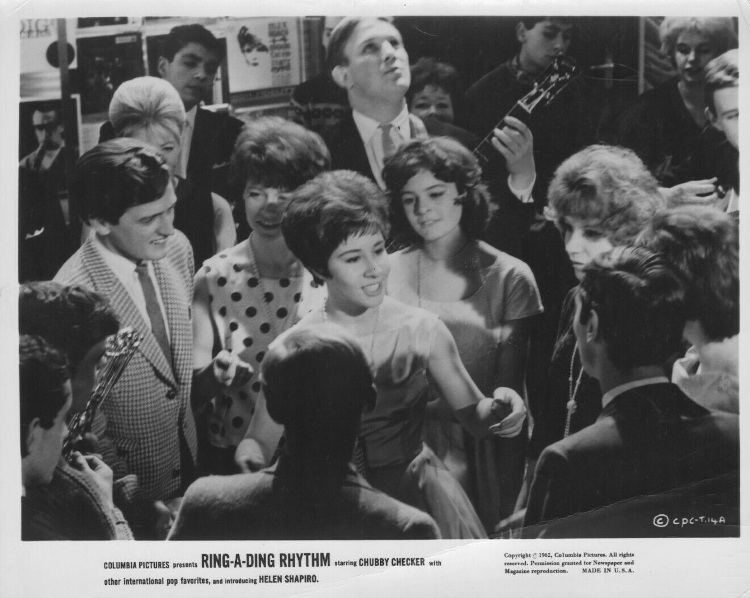 ICE CREAM CARDS | POSTCARDS | CINEMA | THEATRE | SHEET MUSIC |

Most recent revision 6th November, 2021

˙