HELEN SHAPIRO FRIENDS CLUB
Radio Times 04-01-1964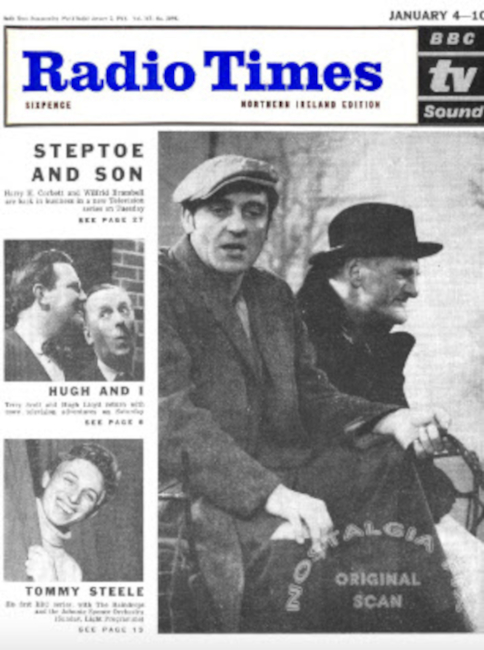 This issue of the Radio Times shows Steptoe and Son on the cover.They were in a new series on the Tuesday.
Also on the cover is Terry Scott and Hugh Lloyd in 'Hugh and I', and Tommy Steele in his first ever Radio Series for the BBC.
Dr Who was in a episode called 'The Escape', featuring the Daleks.
Peter Sellers and Dora Bryan were on Jukebox Jury, with Bud Flanagan and Helen on Billy Cottons Show.

BACK TO RADIO TIMES INDEX PAGE
Copyright © 1964 Radio Times
Most recent revision 13th July, 2018